5 Things You Can Do with an Apple Divider
Posted by OXO on 8th Jan 2021
5 Things
You Can Do
with an Apple Divider
Apple dividers aren't just
for apple season. There
are so many ways you can
use them year-round for slicing
all kinds of produce and making
your cooking and cutting
that much easier.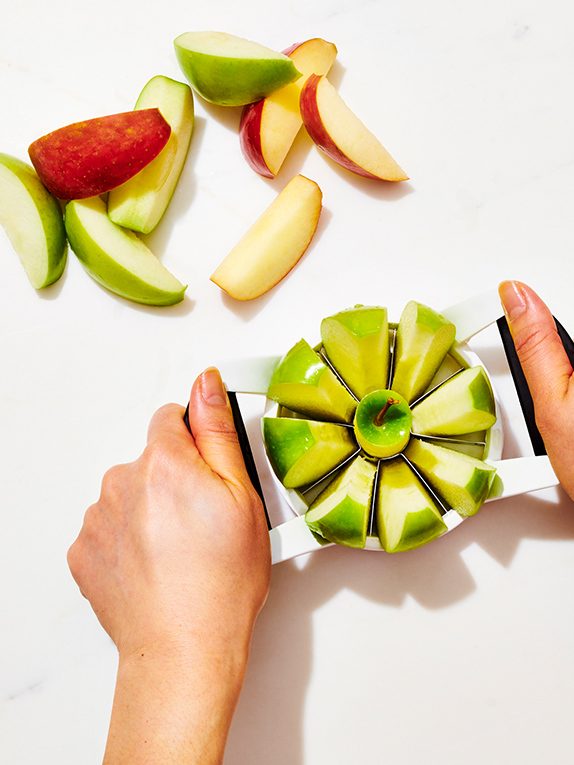 Yes, Autumn is great—colorful orchards and apple season, pies laced with cinnamon, all sorts of cozy smells coming from ovens, jumpers galore. But don't say goodbye to your divider during other months. Discover five ways to use your apple divider beyond the traditional apple.


Potato Wedges
If you find big enough potatoes, you can slice a small bit off one end, stand it up straight, and use an apple divider to slice it into even wedges for frying or roasting. This will save you a whole lot of slicing time and make for more even cooking since all your wedges will be exactly the same size. Roast in the oven with a drizzle of olive oil and fresh rosemary.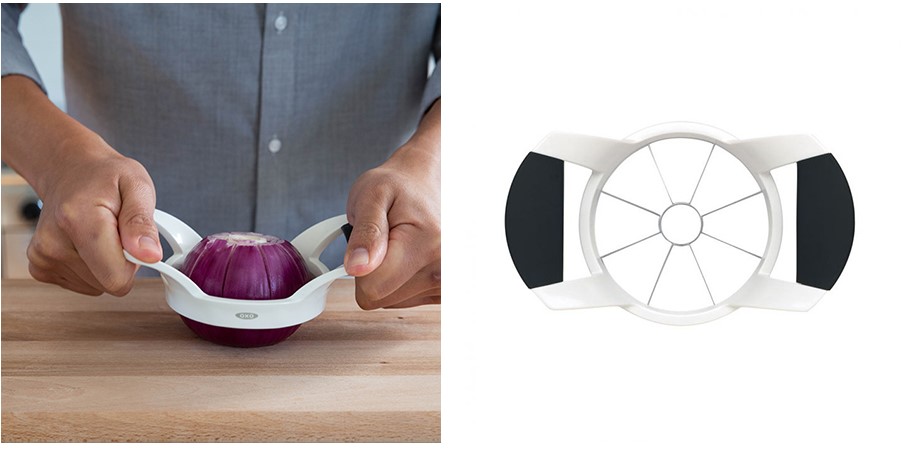 Onions for Kebabs (and More!)
If you tend to get extra-teary when slicing and chopping onions for braises, stir-fries, or salads, try using an apple divider; this will give you thicker wedge-like onion slices that you can cook as is—this size is particularly good for fajitas and kebabs—or quickly chop down to a smaller size. Try kebab-ing those onions with boneless, skinless chicken chunks, and mint, and serve with a Greek yogurt dipping sauce.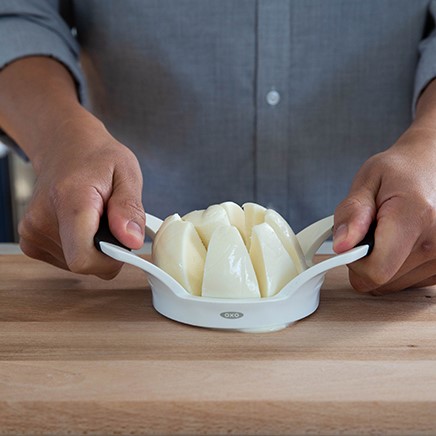 Mozzarella Ball
If you've got a fresh round ball of mozzarella, use the apple divider to cut symmetrical segments for pasta and salad—or both! Toss them into a pasta salad with good olive oil, lemon juice, shallots, roasted tomatoes, and garlic.
Doughnut Holes
Here's a fun one! Roll out puff pastry or biscuit dough and reach for your apple divider; you can make cute little triangles that puff up in hot oil. An easy fried dough treat, best when sprinkled with cinnamon and sugar on top.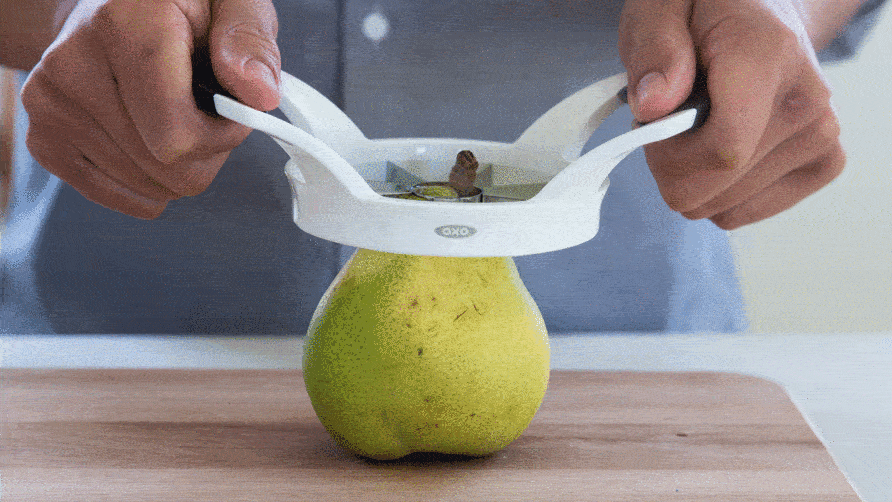 Don't forget about pears!
Apple's good buddy the pear is also easy to slice with this divider. Throw those slices into a spinach salad with goat cheese and toasted walnuts, or top with a slice of sharp cheddar for a quick snack.