6 Tips To Make a More Sustainable Kitchen
15th Jan 2021
6 Tips To
Make a More
Sustainable
Kitchen
Pair these sustainability
tips with eco-friendly
kitchen products and
you'll be on your
way to reducing your
carbon footprint.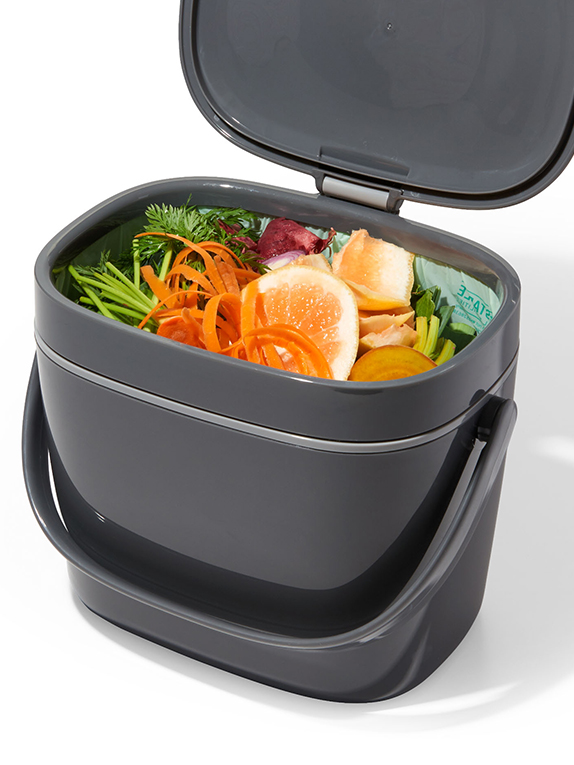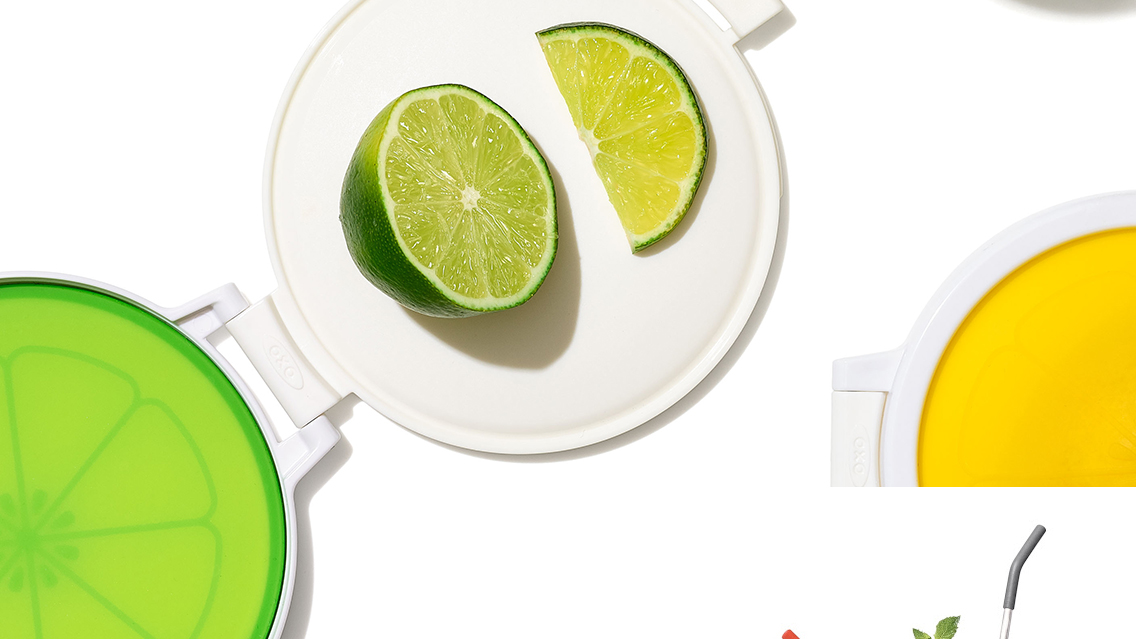 1. Reduce Food Waste

When you make meal planning a part of your weekly routine, you're less likely to waste food because you're just shopping for what you need. Proper food storage also helps eliminate unnecessary waste. Keep dry goods dry in POP containers, and lock in the moisture in fresh fruits and vegetables with a GreenSaver Produce Keeper. But what about half-used items, like half of a tomato or onion? Instead of tossing them into a plastic baggie, use a reusable solution designed to keep cut vegetables and citrus fresh.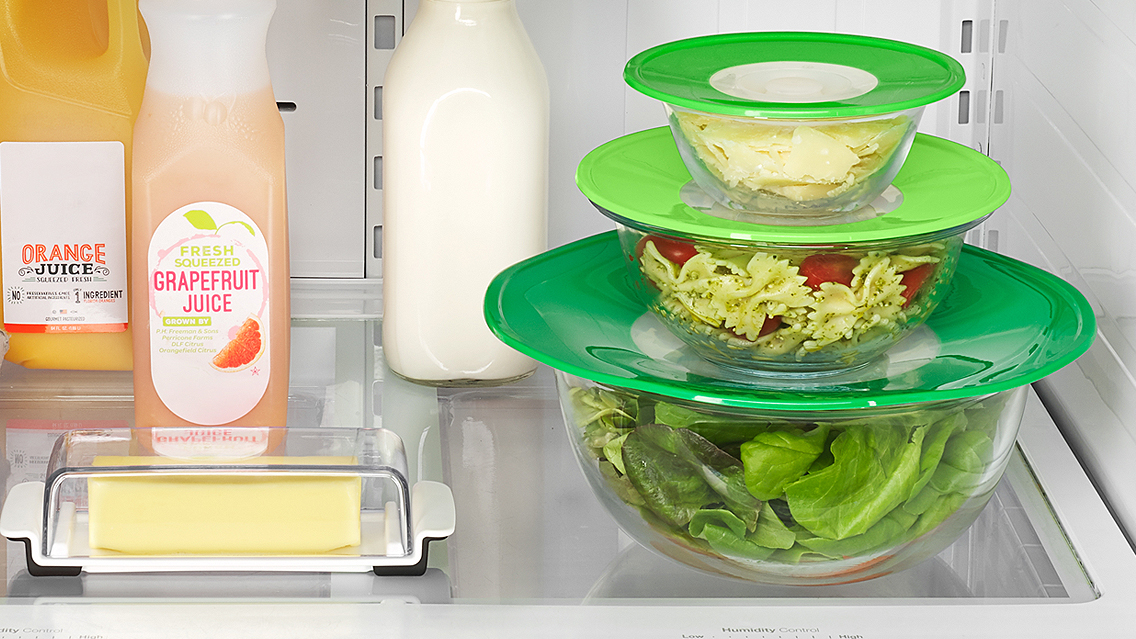 2. Swap Single-Use Items for Sustainable Kitchen Products
Take a quick look around your kitchen and consider how many single-use items you keep stocked in your cupboards and drawers. From coffee pods to paper towels, there's likely room for change. Luckily, you can swap out the wasteful items and choose from a variety of sustainable kitchen products instead. For instance, instead of covering leftovers with plastic wrap or foil, top them with easy-to-use reusable lids.


3. Bring Your Own Takeout Containers
The disposable containers you get from restaurants and salad bars can't always be recycled. For a more eco-conscious choice, bring your own containers to use for restaurant leftovers or takeout salads. Glass containers have a long life, keep food fresh, and won't leach harmful chemicals into your food.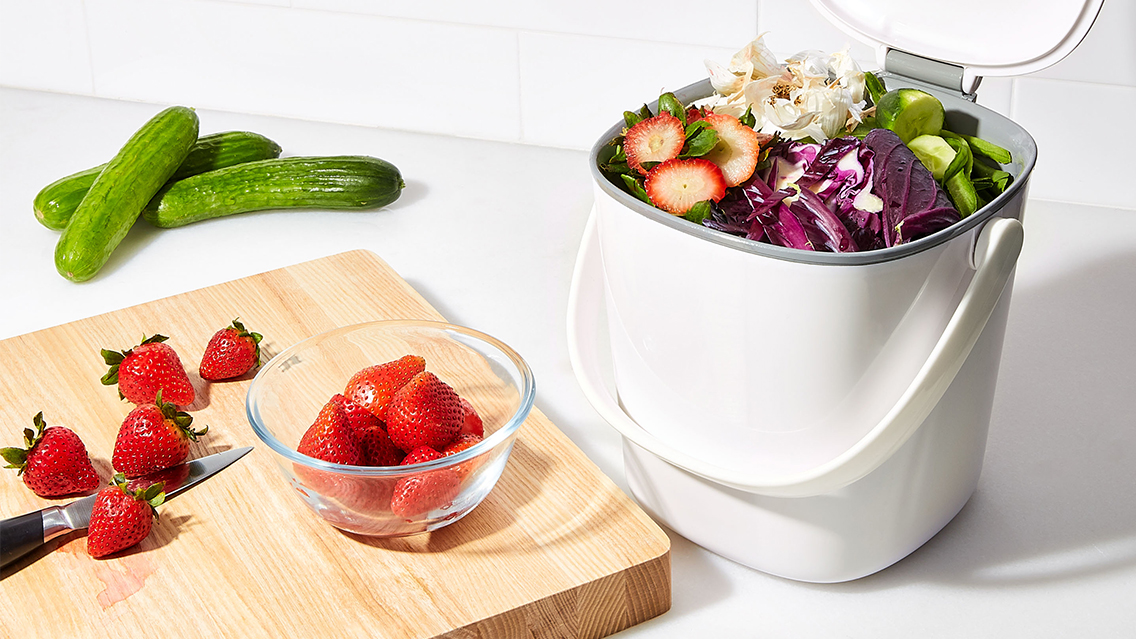 4. Recycle Food Scraps
By now, you're probably already familiar with your area's recycling programs and have a routine in place. But what do you do with your food scraps? Consider carefully planning your meals each week to create a system of zero-waste cooking, which will significantly cut down on the amount of food you toss. Another great way to reduce the amount of garbage you send to the dump each week is to recycle food waste in a compost bin. You don't have to be an avid gardener to reap the benefits of composting, and you'll be amazed at how little garbage you'll be sending to the landfill when you focus on reducing food waste in your home.


5. Go Stainless
Steel, that is. Boost your cookware collection with a few stainless steel pots, pans and utensils. They're sturdy and long-lasting, so you won't need to throw them out every few years. While you may have a learning curve to master when cooking with stainless steel—making sure to season and preheat your pans, for instance—they're also easy to recycle when the time eventually comes to retire each piece.


6. Choose Energy-Efficient Kitchen Appliances
As your old appliances fail, replace them with energy-efficient models. Dishwashers with an eco-conscious design typically do use less water than hand-washing dishes, even though the debate around this rages on. With these more efficient appliances, you know exactly how much—or how little— energy your kitchen range, refrigerator or microwave consumes each year, so you can make a choice to invest in more sustainable technology. While you're at it, consider replacing your kitchen faucet with a water-saving model to increase your conservation and make your home even more sustainable.

Ready for more eco-conscious ideas for your home? Try refillable soap dispensers, an easy solution for the kitchen and for the bathroom sink and shower, too.